Application industry
Wood Panel Processing
Specific thermal insulation is imperative in the fabrication of wood-based panels since the hot presses used are subject to high thermal, mechanical and chemical stresses.To establish a complete thermal insulation system is a huge challenge as various insulation requirements are imposed by our customers in this industry. Typical application cases are described below:
Insulation of the frame or piston

Cover of the heating plates

Thermal protection of the cross-beams against high temperatures in column presses

Thermal isolation of testing and measuring instruments

Compensation pads to maintain the parallelism of heating plates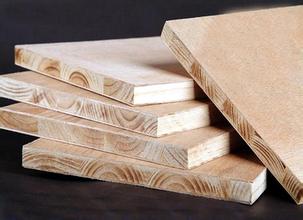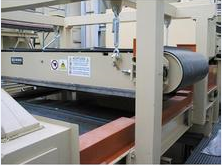 Throughout continuous effort in investigating thermal insulation technologies for wood processing industry, Keeprecision has established a complete insulation system, correspondingly. Our thermal insulation solutions feature the following advantages:
A uniform temperature distribution that guarantees the reproducible quality

Less thermal stress on the seals and sleeves due to less heat conduction by the piston

Shorter heating up time and huge energy-saving effect realized by reduced heat loss

Apparent reduction of frame distortion due to compression-resistant heat separation between the heating plate and ram or heating plate and mounting platen

Estimable service life thanks to Keeprecision thermal insulation solutions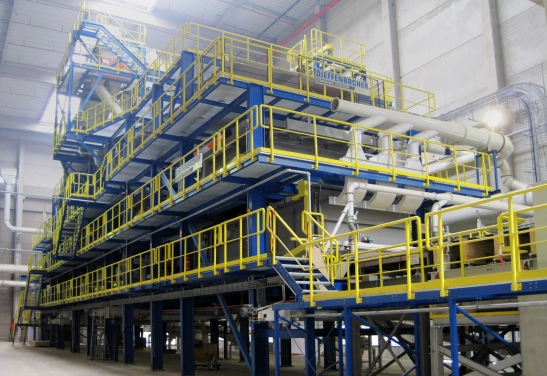 >> Our technicians and engineers will be happy to advise you. 
Typical Application Industries
| | | |
| --- | --- | --- |
| Continuous Hot-press | | |
| | | |
| Piston heat insulation | Frame heat insulation parts | Surface heat insulation |
| | | |
| | | |
| | | |
| Short Cycle Hot-press | | |
| | | |
| Piston heat insulation | Frame heat insulation parts | Surface heat insulation |
| | | |
| Multi-layer Hot-Press | | |
| | | |
| Piston heat insulation | Frame heat insulation parts | Surface heat insulation |
Wood Panel Processing(Click the product name to know more about the product details)
Brand name
Long-term Temperature
Short-term Temperature
Thermal Conductivity
Compressive Strength
Flexural Strength
Product type

210℃
220℃
0.19W/mK
580N/mm2
380N/mm2
High pressure type

200℃
230℃
0.13W/mK
300N/mm2
200N/mm2
Energy-saving type

200℃
210℃
0.19W/mK
600N/mm2
380N/mm2
High pressure type

230℃
250℃
0.21W/mK
600N/mm2
500N/mm2
High pressure type

220℃
230℃
0.22W/mK
350N/mm2
530N/mm2
Durable type

250℃
260℃
0.23W/mK
560N/mm2
400N/mm2
Durable type

250℃
260℃
0.22W/mK
600N/mm2
360N/mm2
High pressure type

250℃
260℃
0.22W/mK
660N/mm2
760N/mm2
Bending type

250℃
260℃
0.22W/mK
570N/mm2
410N/mm2
Durable type

280℃
290℃
0.20W/mK
400N/mm2
120N/mm2
Energy-saving type

600℃
600℃
0.12W/mK
400N/mm2
200N/mm2
High pressure type